In the day to day updates of technology, we have all the data over the cloud. Means with internet we are now able to access everything. Using cable connections for watching TV is going to be a past thing very soon. Because services like USTVNOW provide all the popular TV channels live through the internet. Also, we can watch all these channels on our devices easily. So if you are a regular user of USTVNOW then you can the USTVNOW kodi addon to watch live IPTV on your device. In this tutorial, we will explain how to install USTVNOW kodi addon and use IPTV to watch TV channels.
How to use USTVNOW Kodi addon?
Superrepo is a repository that contains a huge amount of addons for kodi. It includes various video sites and online live streaming and browsing sites. Here I will show you how to install USTVNOW plus kodi addon using super repo. Then we will see how to watch movies and Tv shows using this addon.
Click on install from the repository to see the available repository.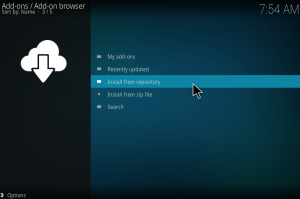 Here you can see the available repositories. We want to access super repo, so just click on SuperRepo All[Krytpton][v7]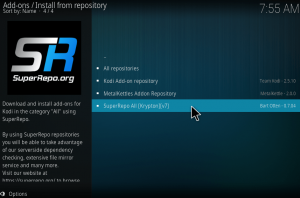 Under the super repo, you can find a lot of addons. Some of them are Music addons, picture addons, program addons, video addons, look and feel, services, subtitles, web interfaces and so on. Since USTV NOW kodi addon comes under video addons, choose video addons, which you can find by scrolling down to the bottom.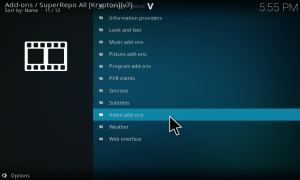 On the next screen, you can see for sure a lot of addons. Search for USTVNOW plus Kodi addon. When you find it just double click on it.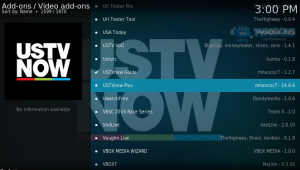 When you get into it, you can see the description of the USTVNOW plus kodi addon. You can also find an install button at the bottom of the screen. Just tap on it to start the installation procedure.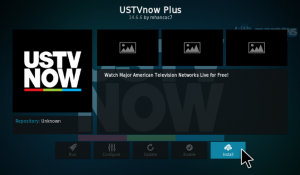 Once you click on install button, it will start downloading the required files for the addon. Just wait for a few seconds to complete the installation procedure. Now click on the addon again, which takes you to the home page of the addon. You can find an open button at the bottom of the screen. Just click on it to open the addon.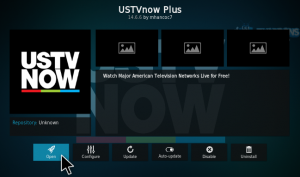 When you open it, it will ask you to log in to your USTVNOW account. Kindly login with your username and password. Once you login, you can see options like Live Tv, Tv guide, Movies on now, Movies later today, Upcoming movies, schedules and settings on the screen.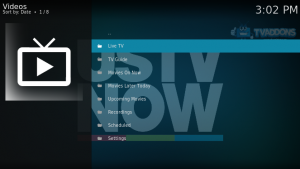 Let us see how to watch Live Tv using this USTVNOW kodi addon which is its sole purpose. Go to Live tv. Since I subscribed for free, I am provided with a limited channels but I got HD access. They provide some popular channels like ABC, CBS, CW, FOX, PBS, NBC free for the new subscribers.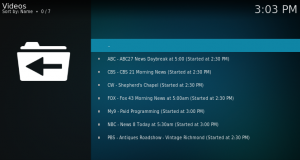 You can create a USTV now account here, http://watch.ustvnow.com/guide.